Description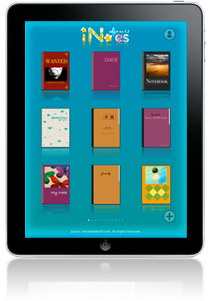 iNotes is a notebook application for iPad.
You can create a notebook like a notebook on the market with the "Custom Cover" and "Custom Layout" features, and you can also create a unique notebook in the world.
iNotes is the one and only notebook that you'll ever need. It allows you to conveniently write, capture and organize your ideas, notes, diaries, recipes, reminders, picture books, journals, novels or details of life that you want to keep close at hand.
If you got iNotes, you will get many notebooks you need, and i think you'll like it.
Features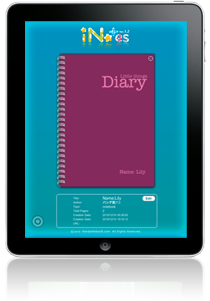 -iOS4.2 support (multi tasking)
-a nice and simple UI
-custom cover
-custom page layout
-so many covers and page styles
-can upload a created note
-can send a created note
-can put pictures on cover or contents page from photo library
-full color text support
-show the note summary before open a note
-all text style(font, size and color) of the page contents can be changed
-a created note's cover or page style can be changed
-can move note in the main UI
-many covers and paper styles will updated about every week
-etc.
What's new in the latest version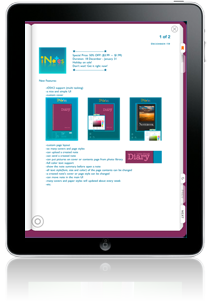 -iOS4.2 support
-New UI
-Picture support
Now, you can put pictures on note's cover or page and edit them.
-Upload
A URL will be created when you uploaded a note. Then you can read the uploaded note on a PC.
-Email
Email a note that is easy like "upload". Just set what you want to send and done it.
-Now you can change a created note's cover and paper style
-Added "Left alignment", "Center alignment", "Right alignment", "・", "Tab" keys on keyboard
-Now available in Traditional Chinese
-Many fixed for bugs large and small, and inc
What's coming soon in the near future?
-Landscape support
-Page search
-Index
-Soical network
-Note download
-etc.